Implementing the Token Board System DVD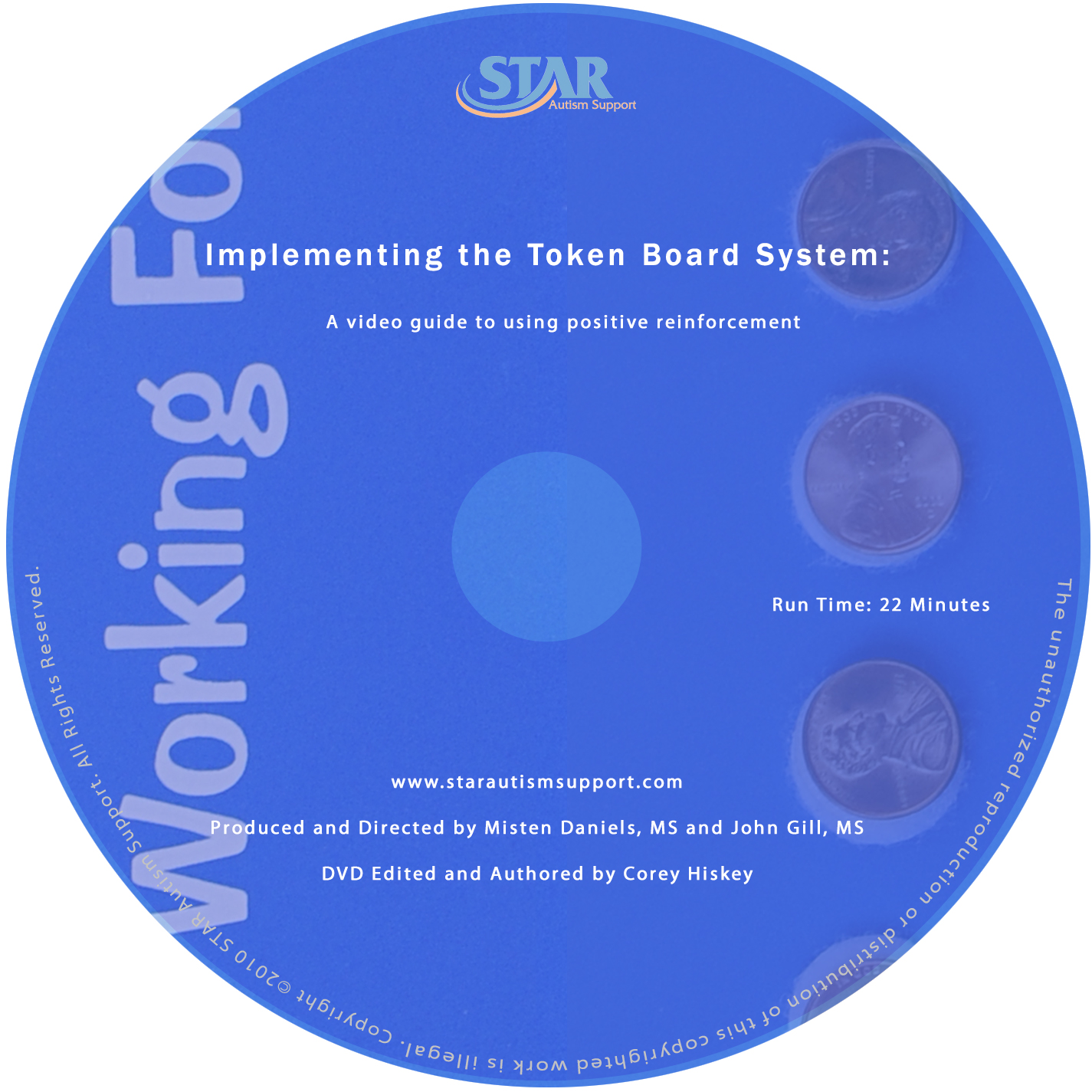 Product Description:
by Misten Daniels MS and John Gill MS, edited by Zodbox
This easy to use DVD includes information on each of the following topics:
How to get started with 1:1 reinforcement and transition to a token board system
Introducing the token board for the first time
Using the Intial, Intermediate and Advanced Level token boards
Ideas for teaching students the value of money
Creating and using a student store
Generalizing the token board system through the day by reinforcing daily routines
23 minutes
The DVD uses a menu system to guide the user through the program topics. Use your mouse or remote control to highlight the menu title that you wish to view. The DVD will provide descriptive voice-over narrative for each section of the video. Written captions will highlight important aspects of the video.
Product Category:
STAR Program
Classroom Tools
Reinforcement and Behavior Supports
Digital Resources and Training Videos