Sunshine Literacy Kit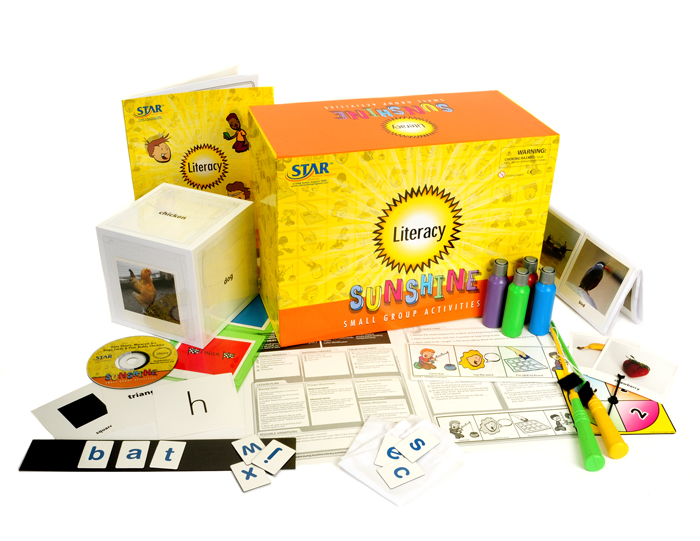 Product Description:
Sunshine Literacy Activities are pre-planned small group activities designed to bridge the gap between skill acquisition and generalization of these skills to group activities. The activities are specifically designed for students with special needs and include lesson plans and materials needed for a successful small group activity. Lesson plans are easy to follow and can be provided to assistants, teachers, volunteers or peer buddies with little or no prep time necessary.
Students learn skills necessary to participate in a group setting (i.e.: joint attention, attending skills, following directions)
Students generalize specific academic skills learned in a 1:1 setting (i.e.: identification of letters, sight words, letter sounds)
Fun and engaging games and activities such as: Fishing, Bingo, Dice Games, Board Games and many more
Sunshine Literacy Kit includes:
Ten Comprehensive lesson plans which detail out all steps of the lesson and a quick start which provides simple instructions for peer tutors or volunteers
Pre-made materials or instructions for simple supplemental items to create
Fun and motivating materials such as fishing poles, game boards, magnet letters, stencils and many more items
448 flash cards that come in 4 card sets (photo cards, words, and letters)
Visual sequence strips detailing the steps of the activity
A comprehensive data sheet to collect data on a variety of skills during the implementation of each lesson
A comprehensive teacher's manual
Product Category:
Classroom Tools
Literacy, Math & Technology